The Fluids Solution Process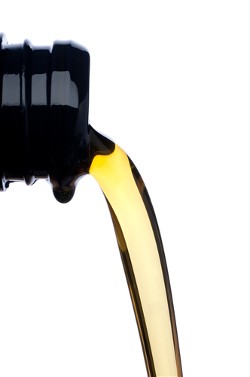 We provide fluid management through fluid condition control. Our solutions and processes are based on sound engineering and science.
As best practices, our solutions also apply the guidelines developed by leading industry organizations such as the American National Standards Institute (ANSI), ASTM Internationals, International Organization for Standardization (ISO 4406: Hydraulic fluid power), National Fluid Power Association (NFPA) and the Society of Automotive Engineers (SAE).
Our solutions are derived from a basic four-step procedure for each fluid condition that can be readily applied to practically all fluid conditions either proactively or reactively.
Analyze the Situation
We gather operating data on your equipment including specifications, fluids usage, parts costs and downtime. Next, we gather and analyze a fluid sample.
Set Performance and Operational Targets
We establish application-specific goals that meet industry-accepted standards. We compare ISO 4406 codes from fluid-sample analysis with target cleanliness codes.
Implement a Plan to Achieve the Targets
We design a program to cost-effectively control contamination and determine the locations and types of equipment needed to achieve targeted fluid conditions. We next calculate return on investment by addressing current and proposed costs for fluids, downtime, equipment wear rate, labor and lost production.
We install the system, components and procedures. We provide standard equipment from multiple sources, supported by reliable, authoritative, published performance data. We custom design equipment to meet your specific need.
Our solution is then verified that system cleanliness levels are achieved.
Finally, we train your staff to recognize, control and correct problems and to properly operate and monitor the equipment.
Monitor Achievement and Adjust As Needed
We establish regular maintenance and accurate monitoring programs to ensure successful fluid management. We also provide regular laboratory services either off-site or install laboratory testing equipment at your plant.